Musings of Messiah...Try to Understand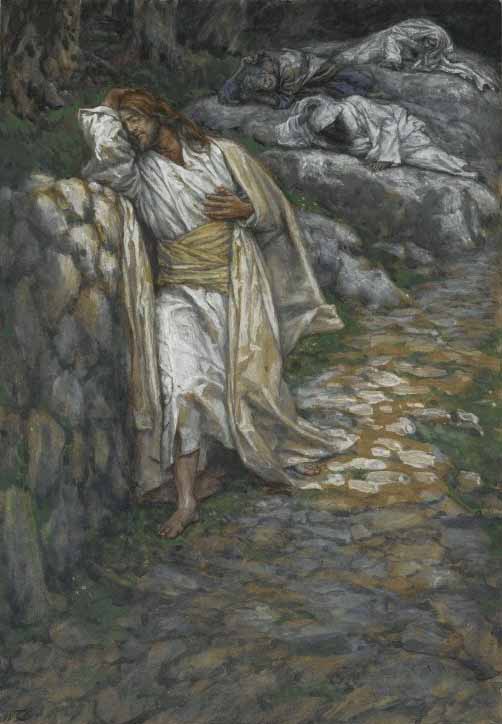 You have no idea. But try anyway, would you?
I took myself to that garden, that familiar prayer garden, 'neath the olives. Brought my buddies along. Asked three of them to come, sit closer in the cold and darkness.
They tried, bless 'em, but soon fell asleep. How often when people are overwhelmed by circumstances and the fast pace of events. How often do they cloud up and doze off out of sheer self-defense.
But I had stupendous business at hand. Placed into their bodies and circumstances and pullings and whisperings…I had to obey. The Father's Plan depended upon it. And I was His to do and to demand as He saw fit.
I wasn't so much afraid of a Cross or of ridicule. I was terrified of losing the sense of His touch and listening ear. Had never happened before as I had grown up from stage to stage here on this little blue-and-green place full of the ones we loved.
I vented, I pleaded, I reminded. I looked down several times to see blood issuing from places where it ought not.
The Evangelist would later say that I began to be "troubled and sore amazed".
Don't forget, the omniscient thing I had left behind in the Heavenlies for a season. I hurt, and I heard the beratings of the Accuser. Not so much to frighten me, but to insinuate that all the beloved ones could never be rescued; could never be removed from his clutches.
Finally, over and above all the sweats and bleeding, and taunting, tension and tears, I heard again the promises of my Father through the words of Psalmist David. I heard and believed. I would come through death. I would not suffer corruption. I would walk again in glorious fellowship. Resurrection my destiny.
A comforting presence drew near with a cooling wind through the branches; probably an angel. He was my most tangible companion at that moment.
I got up off the ground; watched my buddies sleeping for a couple more minutes; noticed the torches of Judas and henchman moving toward us up the slope…
(image by James Tissot)